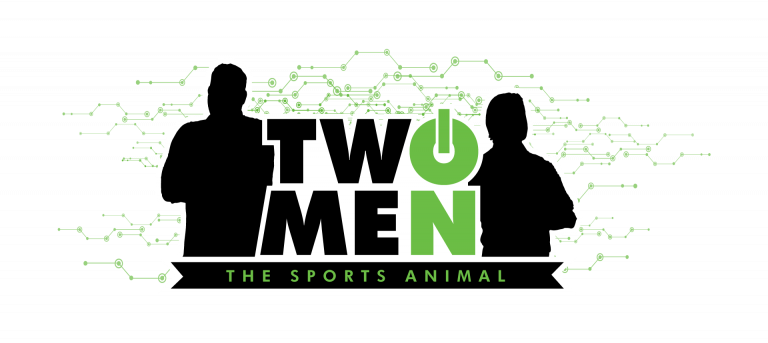 Connect With Our Sponsors
Two Men On, hosted by Fred Slow and Van Nunley, is a combination of sports, current events, pop culture and the news of the week. Heard weekly on from 4:00 pm – 7:00 pm on 95.9 FM and 610 AM the Sports Animal, here in Albuquerque, the guys will be inviting local personalities on the program while connecting with entertainers and athletes as they come to town.  Finally, they'll be bringing in top minds from around the country to share their expertise on an array of topics.
Fred Slow is a professional storyteller from St. Louis, Missouri. He has over 15 years of broadcast experience, ranging from Podcasts to Play by Play. Fred has also hosted multiple talk shows in a top 20 media market, has been the voice of two MASL franchises and has manned the main mic for multiple professional wrestling organizations. Finally he has a passion for local events, spectacles and new experiences. Fred has been so fortunate to have experienced World Series, Super Bowls, Wrestlemanias and Garth Brooks all live.
A relative newcomer to Albuquerque, Fred has only very slowly adjusted to the diverse culture here in town. He doesn't quite get the chile craze. He doesn't have a passion for hot air balloons. He doesn't live to run yellow lights.
Van Nunley has lived in Albuquerque for over 11 years, and in New Mexico for over 25. He graduated from Carlsbad High School and studied at New Mexico State University thereafter. Van is a social worker during the day, working for people with developmental disabilities and other vulnerable populations.
Van loves all things sports and pop culture and is the biggest Houston Astros homer, probably ever. Van is passionate about the city of Albuquerque and spreading the word about how amazing the city actually is, contrary to what Breaking Bad may tell you. You can likely find Van at a local craft brewery chatting it up with friends, or at a local venue checking out live music. 
Van is new to radio but has experience in the A/V world from high school and college. Matter of fact, he only has 15 1/2 years less experience than his co-host Fred Slow. You can hear Van and Fred on ABQCentral every Saturday morning from 8a to 11a on 95.9 FM and 610 AM the Sports Animal! Come have some fun with us!